[ Note: These purported messages, from 50 people who helped the McCanns in one way or another are interpretations, based on information in the public domain. Some of them include an element of irony and satire. Where quotations are in inverted commas, these are actual quotes from the people concerned. Otherwise, their statements are not meant to be taken literally, though we believe they reflect realities – MMRG, December 2017 ]

Part 2 of 10
6 DAVID PAYNE, McCanns' friend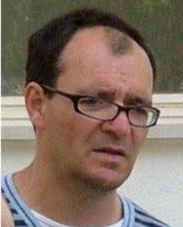 I'm a Consultant Urologist by trade. My wife and I were good friends of the McCanns and used to go on holiday with them. In fact, it was me that arranged the holiday in Praia da Luz in 2007. I had previously gone on holiday with them in Majorca when some other friends of ours, Dr Arul and Dr Katharina Gaspar were also there. After Madeleine died on the Sunday of the week we were there, we all had to try and convince the police that Madeleine really was alive all that week. It was agreed that Kate and I would help out by pretending that I called at the McCanns' apartment at about 6.30pm on the night we were going to say the abduction happened.

Unfortunately, we didn't rehearse the details of this very well, and so, when we were questioned separately about it, we gave wholly different accounts with 20 contradictions which could not be resolved. Oh well. After Madeleine was reported missing, our friends the Gaspars went to the police. They told them how, when on holiday in Majorca, I twice made sexualised remarks about Madeleine which made them think I might be a risk to children. While on holiday, we used to take in in turns to bath our infant children. After this incident, the Gaspars told the police that they wouldn't let me bath their children any more. This statement, made just two weeks after Madeleine was reported missing, put me in a very bad light. It's just as well, then, that the Chief Constable of Leicestershire Police, Matt Baggott, made sure that the Gaspars' statements weren't shown to the Portuguese police until after Gordon Brown made sure Amaral was off the case. By the way, I deny the Gaspars' scurrilous allegations, of course
7 MARCOS ARAGOA CORREIA, Portuguese lawyer from the island of Madeira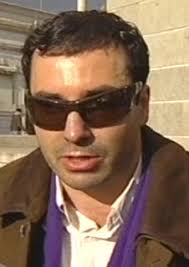 " />

I was hired by Cheshire businessman Brian Kennedy. I was a young lawyer living on the Portuguese island of Madeira at the time. First, I had to give a credible account of how I became interested in the Madeleine McCann case. I lied, and claimed that underworld sources in Portugal had told me that Madeleine had been abducted, raped, killed and her body thrown into a lake. Later I made up another story, claiming that two days after Madeleine disappeared, I'd had a vision about a young blonde girl being strangled to death by a big man. Both stories were a total pack of lies. Later I pretended to have written to the McCanns offering to help them. I claimed that I'd sent a recorded delivery letter to the McCanns which the Portuguese Post Office failed to deliver. I took the Post Office to court at my local court in Madeira. I lost the case as the judge didn't believe me. I wonder why?

I also headed up a search for Madeleine's bones in the Arade Dam in southern Portugal. In fact, me and a team of British divers did two week-long searches for Maddie's bones, one in late January 2008, and another one a few weeks later. I told people that underworld sources had given me clues as to which lake they had thrown Maddie's body into. I later admitted that that was another of my lies. My searches for Maddie's bones got a lot of publicity. At first I pretended that I was doing all this at my own expense as a 'Good Samaritan'. That was yet one more of my lies, because I later admitted publicly in a magazine article that the McCanns had paid me to do this via Brian Kennedy and Metodo 3. In fact, that whole 'search for bones' was staged for the media and planned long in advance. On 10 December 2007, I had flown to Portugal from my island home in Madeira and met with Francisco Marco, boss of Metodo 3, and one of his staff, at the Arade Dam. Brian Kennedy paid all our expenses and a generous fee for all this, of course. The search for Madeleine's bones wasn't a genuine search at all. It was a fake search staged for the world's media.

But that wasn't all I did for the McCanns As a lawyer, the McCanns also paid for me to assist one of Portugal's most notorious-ever murderers - Leonor Cipriano. She and her brother murdered her 8-year-old daughter Joana in 2005; both were sentenced to 16 years in jail for their wicked crime. She had the nerve to complain that she had been tortured into confessing her crime, which had been investigated by Goncalo Amaral and his team. On 8 April 2008 I went to Odemira Women's Prison and agreed to represent Ms Cipriano against Amaral and his team. None of the officers who were prosecuted were found guilty of torture, but after a strange court case which dragged on for 18 months, Amaral was found guilty of 'filing a false report' in the case. At this result, I exulted: "The target was hit". I had lied for the McCanns, I had conducted hoax searches for bones, and I had, somehow, successfully prosecuted the detective who had prosecuted Ms Cipriano for murder and who was also the chief Portuguese investigator in the Madeleine McCann case. The McCanns (via Brian Kennedy) paid me a huge amount of money for my services. I am very grateful to them.
8 FRANCISCO MARCO, boss of the collapsed detective agency in Barcelona, Metodo 3
" />

The McCanns hired me and my team of investigators, Metodo 3, who were based in Barcelona. Brian Kennedy, the man the McCanns chose to lead their private 'search for Madeleine', has a villa in Barcelona, where he spends half the year. Contacts… contacts!

Metodo 3 was known as the most disreputable private detective agency in Barcelona - and that's saying something! My mother, who founded the firm, was involved in a telephone-tapping scandal which led to her arrest. Never mind, the McCanns chose us, and we became rich - they paid us hundreds of thousands of pounds, and that's all that matters. Look at the McCanns' 'Find Madeleine Fund' company accounts if you don't believe me. Just before Christmas 2007, I made a succession of announcements which were enthusiastically reported by the British press. I said that Madeleine was alive. I said that my men knew where she was. A week or two later, I announced to the press: "My men are closing in on the kidnappers". Then, two weeks before Christmas, I announced "Maddie will be home by Christmas!" These were all blatant lies. But the McCanns were pleased with my work and continued to employ my firm for another 15 months after that. Ker-ching!!
9 OPRAH WINFREY, U.S. chat show Queen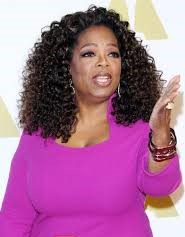 " />

Well, Hiya all. I was mighty pleased to host Gerry and Kate on my show. Why, the money from our advertisers just poured in. They all knew that everybody would be watching me interview Kate and Gerry, which they did, tens of millions of folks worldwide, maybe hundreds of millions. All I had to do was agree to their terms, i.e. don't ask any awkward questions. It was easy peasy! Thanks Kate and Gerry, nice talking to ya! Did someone say 'Madeleine McCann'? Who cares!
10 JANE TANNER, friend of the McCanns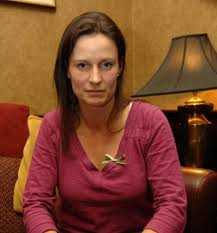 " />

Hi, I'm the wife of Dr Russell O'Brien, one of Gerry McCann's many doctor friends. I suppose I'm famous in a way because it was me that said I saw a bloke carrying a young blonde child right outside the McCanns' apartment at about 9.15pm on the night Madeleine was reported missing. Luckily, just hours after I told the Portuguese police this, a Portuguese bloke, Nuno Lourenco, 'phoned them and described a holidaymaker who had tried to snatch his daughter outside a cake shop in the village of Sagres. He gave them a description of this 'holidaymaker' which was a carbon copy of my description! And the police traced this man. It was Polish holidaymaker Wojchiech Krokowski. The Portuguese police were temporarily fooled, getting the German and Polish police to track this man down. But soon the Portuguese police began to doubt my story.

Still, on Sunday 13 May, just 10 days after Madeleine was reported missing, I was asked to take part in a sort of identity parade. Before that, I had a long chat with Detective Chief Superintendent Small of Leicestershire Police and a couple of rather frightening blokes from Control Risks Group. They basically instructed me on exactly what I was going to claim happened and what I needed to do and say. The police put me in a police van with a two-way mirror and several people walked by the van. One of the men who walked by the van was Robert Murat. As soon as he did, I said

excitedly to the police: That's him. That's the man I saw walking near the McCanns' apartment a week last Thursday. I'm sure it's him. I can tell by the way that he was walking. And that was exactly what DCS Small told me to say.

As a direct result, less than 48 hours after this, the Portuguese police pulled in Robert Murat for questioning, and made him a formal suspect. If you read the Portuguese police files and Goncalo Amaral's book on the case, you'll be aware that there was a deliberate attempt by the British security services to 'frame' Murat. I guess I was a pretty big part of that exercise. Wow!

Later in the year, I was asked by Brian Kennedy and an F.B.I. trained 'forensic artist'. Melissa Little, to draw a sketch of the man I said I'd seen on the night Madeleine was reported missing. I never saw his face, so I could only describe his height, build and clothes. At the same time, I was shown an artist's sketch of a sinister looking scraggy-haired man with a moustache, said to be a suspect. He looked a bit like George Harrison of the Beatles, so some people called him 'George Harrison man' (others called him 'monsterman'). I said I was '60-80%' sure that this man and the man I said I saw on 3 May were one and the same! – even though I admit I never saw the man's face at all! But then I was willing to go along with and say anything to support my friends Kate and Gerry.

Later on, I let it be known that I was mistaken in thinking that the man I had seen was Robert Murat. In fact, the sketch I drew up for Ms Little of the man I saw looked nothing like Robert Murat.

All this chopping and changing made it look even more certain in many people's minds that I was fabricating the whole thing.

It was only 6½ years later that three people came to my rescue! – the lovely Detective Chief Inspector Andy Redwood of the Met Police, and Kirsty Young and Matthew Amroliwala of the BBC. On 14 October 2013, they transmitted a programme, the BBC Crimewatch McCann Show, in which DCI Redwood said he had had a major 'revelation' - a bit like St. Paul on the road to Damascus I suppose. He said a bloke had come to see him. He told DCI Redwood that he had said he was carrying a young blonde child in pink pyjamas outside the McCanns' apartment at the exact same time as the time I said I saw someone: 9.15pm on Thursday 3 May!! So Redwood proved me right after all! (Or did he?). Redwood even showed the 7 million who watched the McCann Show a blurred photo of this man, as 'proof' he really existed! I guess most of those who watched this show were sure that a high-ranking Met Officer was telling them the truth, which is good because they will all think I really did see a man carrying a child on the night of Thursday 3 May. Hee hee!